Being a leading business destination, DIP is an ideal location for hotels. In keeping with its strategy to provide the highest level of infrastructure facilities and services and to help meet the ever-increasing demand for quality hotel accommodations in the area, DIP has allowed for a broad selection of hotels by the best international brands, catering to different market segments as well as business and leisure travelers.
Existing Hotels and Hotel apartments
Premier Inn
Delta Hotel by Marriott
Fortune Park Hotel
Peony Hotel
Abar Hotel Apartments
Copthorne Lakeview Executive Apartments
Copthorne Lakeview Hotel Dubai, Green Community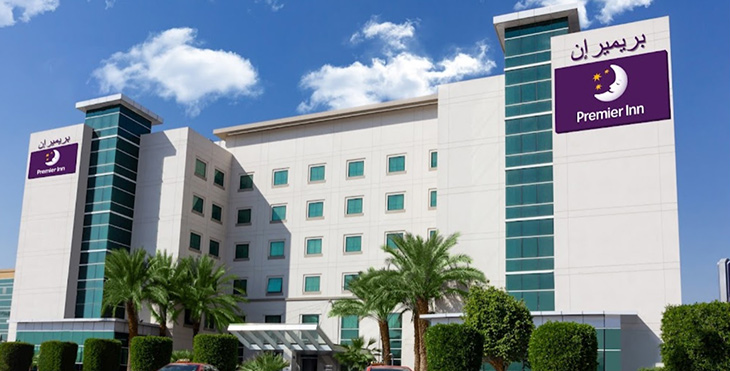 Premier Inn at Dubai Investments Park is the brand's first hotel in Dubai. Featuring 303 rooms with modern facilities, Premier Inn offers great value for travelers on a budget. A rooftop swimming pool, up-to-date meeting room facilities, WiFi Internet connection, excellent dining outlets including a restaurant, bar and Costa Coffee Store, and efficient service ensure you a quality stay be it for business or leisure. Premier Travel Inn is UK's largest hotel chain with more than 470 budget hotels and over 31,000 rooms, and is renowned for providing high quality service and part of Whitbread PLC, the UK's leading hospitality and leisure group.
Fortune Park Hotel (Website)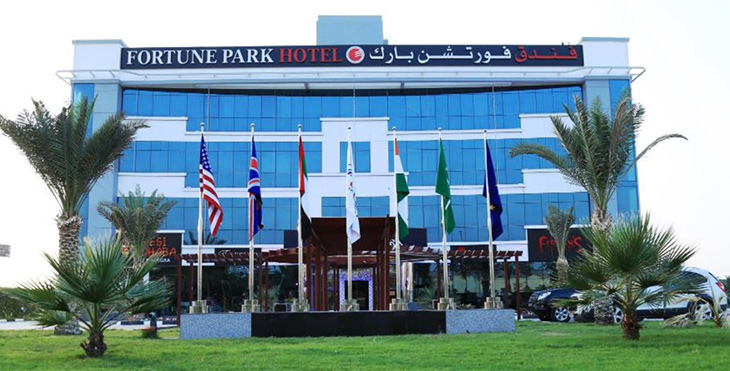 Fortune Park Hotel, DIP, Dubai is a premier 4 Star Boutique Hotel. This hotel is designed by famous American Architect Reza Kabul. The Boutique Hotel is designed to invoke a perfect balance of rejuvenation and calm. With a total of 114 keys the larger than traditional four star rated boutique hotels, the 450 sq ft rooms catering to all needs and types of guests, this new Boutique Hotel hosts a mix of Executive Suites (4 per floor), Junior Suites (6 per floor), Double Rooms (14 per floor), Twin Rooms (14 per floor), and special arrangements are also made for physically disabled guests.
Automation and technology runs parallel to the design of the room, all rooms have IPTV's, and all rooms incorporate sofa beds to conveniently host additional guests / children; easily allowing the space to be converted into a family room without unrequited shifting of furniture.
Abar Hotel Apartments (Website)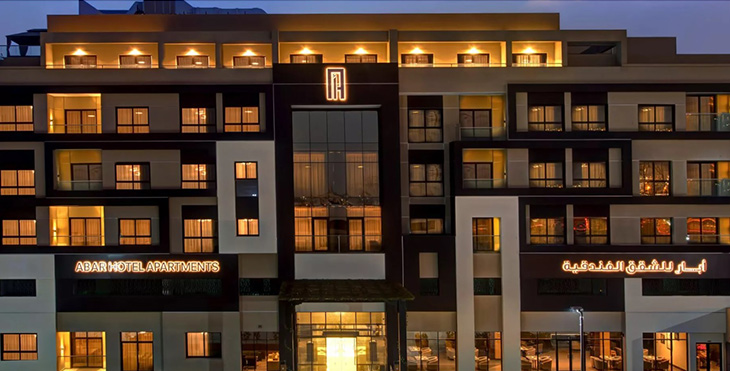 The brand-new fully-furnished luxury Hotel Apartments was established in 2021, in the heart of Dubai Investments Park. Featuring 100 fully furnished Studios, One & Two Bedroom Apartments, Abar Hotel Apartments is conveniently located in close proximity to Dubai Investments Park Metro Station and just fifteen minutes-drive to the Expo 2020 site, Dubai World Central /Al Maktoum International Airport and other major Dubai attractions.
Designed with passion and distinctive style, Abar aims to extend gracious hospitality in an elegant atmosphere, that exudes style and grandeur while ensuring a comfortable and memorable stay. It is equipped with a business center, meeting facilities, ample parking spaces, airport transfers, a 24hr restaurant, Shisha Café among other facilities in addition to the self-contained in-room amenities.
To complement the apartments is Gul Café & Restaurant, a fantastic place to start, unwind and conclude the day with friends and family. The menu combines traditional techniques and unique flavors to ignite the senses with a wide range of tastes using prime, wholesome, and quality ingredients. Traditional cuisine is infused with modern touches, as well as authentic flavors from diverse regions. Experience the Chef's signature Taj Mahal Pizza, exclusively at Gul Café and Restaurant, a combination of Italian tradition and fine Indian cuisine.
Copthorne Lakeview Hotel Dubai, Green Community & Copthorne Lake View Executive Apartments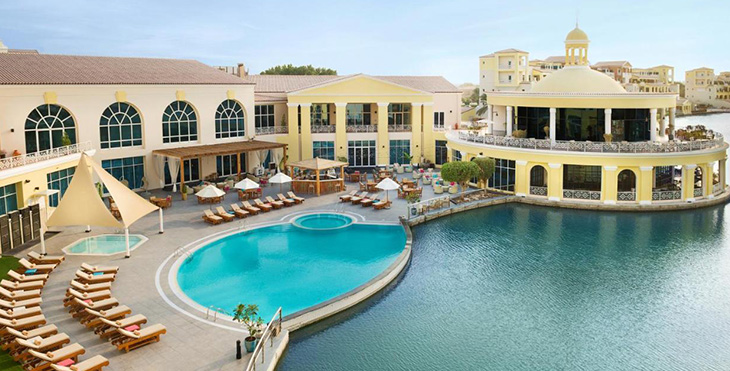 Overlooking a picturesque lake, the Copthorne Lake View Executive Apartments encompass 43 apartments. It offers an outdoor pool area that includes a separate children's pool for the little ones and a relaxing terrace. The hotel adjoins a shopping mall that consists of a large grocery shop, Choitrams, a nail salon, a hairdresser, a kids play area and several restaurants.
The Copthorne Lake View Executive Apartments offers a choice of dining options, including SOBO, a boho-inspired poolside hangout serving modern Arabic cuisine with a twist, a specialty Italian restaurant, and a British style gastro-pub, Neighborhood. The contemporary banquet spaces include a private entrance. Opposite the banquet spaces, the property offers a large outdoor terrace connected to the venue to host special events and is perfect for an outdoor reception or break-out area.